IBED NTP PERSONNEL
ACCOUNTING OFFICE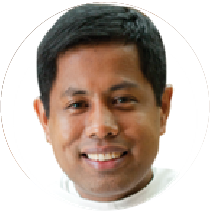 Rev. Fr. Rembert C. Tumbali, OSB
Rector-President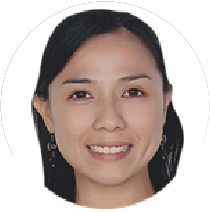 Riza G. Baliang
Comptroller
Irene D. Dearos
Accounting Staff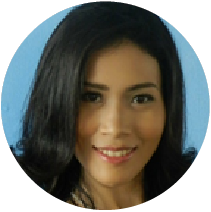 Analyn S. Pananglitan
Accounting Staff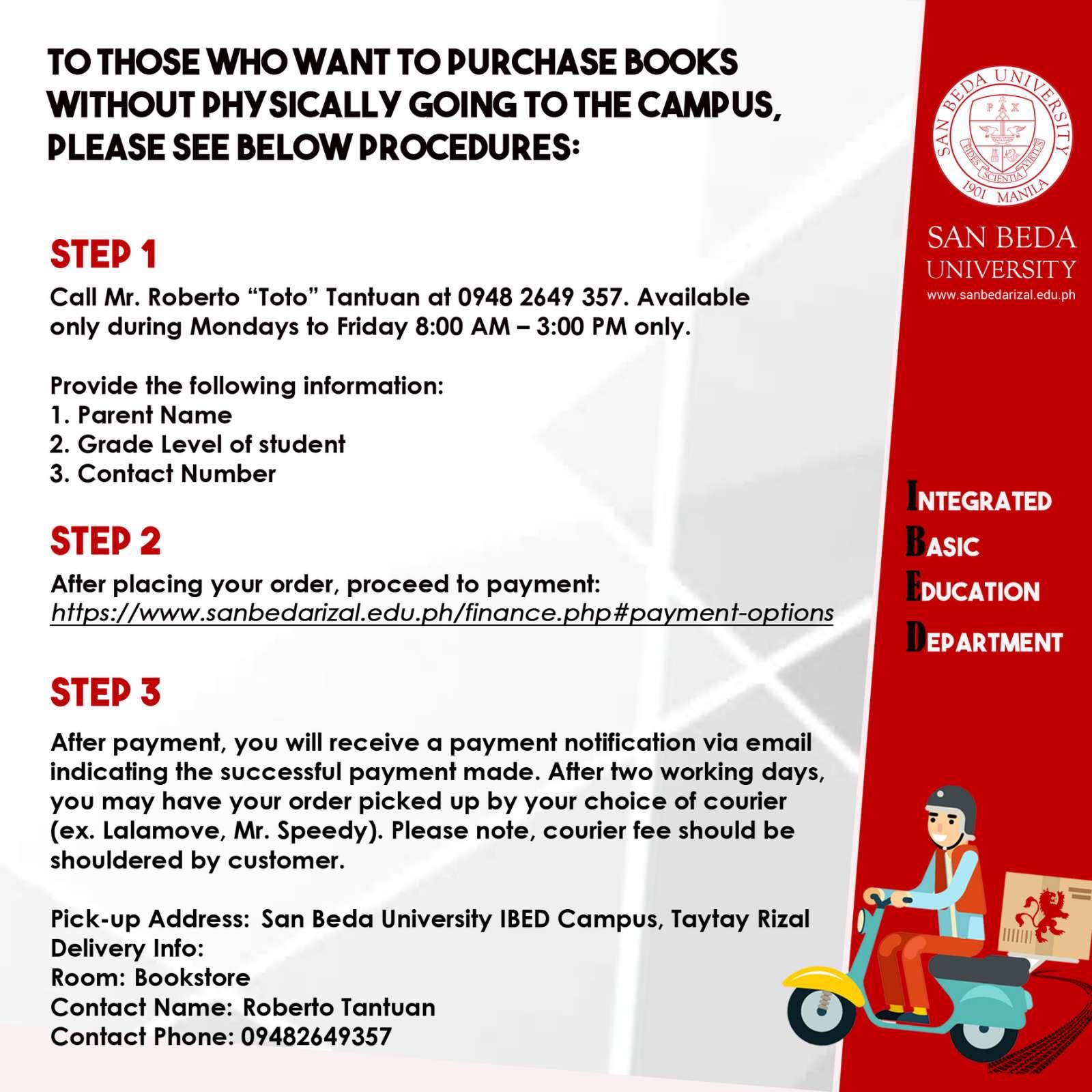 IBED NTP PERSONNEL
LEARNING RESOURCE CENTER
Rev. Fr. Paul Ma. A. De Vera, OSB
Director, Institutional Learning Resource Office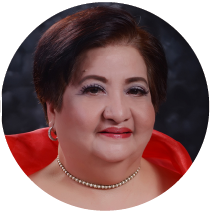 Gloria M. Melendres
Head, Learning Resource Center
Ma. Loida E. Dolores
Librarian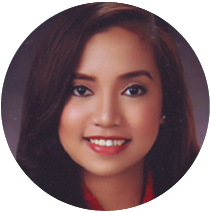 Anne Nicole J. Layco
Librarian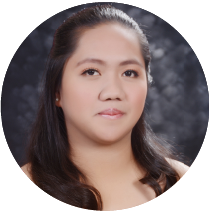 Nina Alexandra T. Torillos
Librarian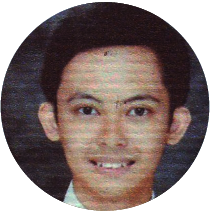 Francis Ryan I. Vidal
Librarian
IBED NTP PERSONNEL
CENTRAL OFFICE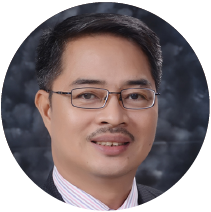 Cristann Victor S. Taruc
Administrative Officer
Joice F. Fortuno
Principal's Secretary
Francis B. Jaucian
Central Office Staff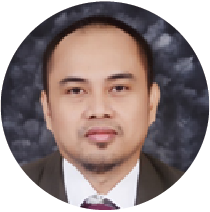 Dwight R. Punsalan Jr.
Central Office Staff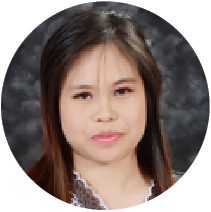 Cherry T. Lazam
Central Office Staff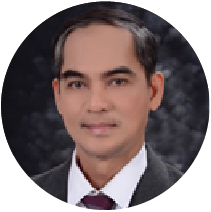 Mario S. Casas
Central Office Staff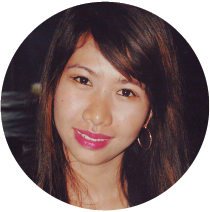 Grace V. Dizon
Staff, Grade School
Jonel D. Masangkay
Staff, Grade School
Mary Ann M. Pascua
Staff, Grade School
Mylene H. Domdom
Staff, Junior High
Armia P. Leonardo
Staff, Senior High
Kevin C. Del Valle
Staff, Senior High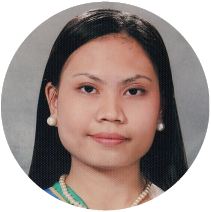 Venice Samantha D. Villagracia
Staff, Senior High
Integrated Basic Education Department
Rizal Campus – 8660-9659

Manila Campus – 8735-6011 to 15 ext. 1382
Guidance Connects Online Appointment System (For Consultation, Routine Interview and Referral):
http://www.tinyurl.com/SBUIBEDGuidanceConnects
Ms. Liezel D. Rodriguez, RGC
Director, Admissions, Placement, Guidance and Counseling Office
Benjamin P. Coloma III, RGC
IBED Guidance and Counseling Office Head and Grade 11
Grade School
Junior High School
Senior High School - Rizal Campus
Rizal Campus
Manila Campus
Guidance and Counseling OFFICE – Integrated Basic Education
"A PILLAR IN THE VALUABLE FORMATION OF BEDANS IN THEIR JOURNEY TOWARDS THE 21st CENTURY"
The Guidance Services which are preventive and developmental in nature are integral to the entire educational process. They are intimately connected with the curricular and co-curricular programs, geared towards the implementation and realization of the thrust of the institution.
The IBED Guidance and Counseling Office operates as a service arm of the school. The services not only extend primarily to the students, but its clientele also includes the adult community of faculty members, administrators, service personnel of the school, parents, and alumni.
Ultimately, the IBED Guidance and Counseling Office shall be instrumental in developing Bedans to become fully human, wholly Christian, truly Filipino and globally competitive in orientation, belief and practice eventually making them useful members of the Philippine society.
SERVICES AND PROGRAMS SERVICES AND PROGRAMS
A. CORE SERVICES
These are the vital services that the office serves to answer the needs primarily of the students as well as the school community. These services are continuously enhanced in the effort to provide the best possible assistance.

1. Counseling
Counseling is the heart of the guidance services. This service establishes a professional relationship between a counselor and client in which the counselor attempts to assist the counselee to adjust to their aspects of life affecting their optimal development in social, physical, emotional, psychological, mental, career, and spiritual. This service is carried through the following activities: individual counseling, group counseling, initial intake/routine interview, follow-up and referral.
2. Appraisal/Testing
This service refers to the administration, interpretation, dissemination, and utilization of standardized psychological tests and other forms of measure that includes mental ability, achievement, aptitude, diagnostic, interest, personality, etc. Profiles are disseminated to teachers, administrators and parents to know more about the emotional-psychological profile of their students/children. An in-depth interpretation, individual and group testing are under this service.
3. Individual Inventory
Individual inventory is designed to enable school personnel to have an awareness of each student's personality, behavior, academic performance and personal growth. It is a continuous process of accumulating pertinent data and other specific information about each student in the department from the time he/she enrolls to the time he/she graduates, transfers to another school or is dropped from the enrollment list.
4. Information Service
This service is created and implemented primarily to provide updated and pertinent data, which may be useful in designing programs to answer the developmental needs of the students. It is meant to gather and relay relevant facts needed by the members of the community, for their education, personal, social and spiritual advancement. This service includes the following: career education programs, orientation programs, guidance week celebration, and guidance informational/educational materials.

5. Career Development
The program aims to assist the students in making the best career choice for themselves from among the many options open to them. Specifically, it assist the students in appraising their aptitude, abilities, interests and personality to enable them to make realistic career choices and develop in the student a deeper awareness and appreciation of the world of work and the dignity of honest labor.

6. Group Guidance thru Growth in Christian Personhood (GICP) Program
This is the group guidance class provided by the IBED Guidance and Counseling Office that helps deepen the personal formation of the students. This is part of the curriculum, being a component of MAPEH in the Junior High School. There is a definite class schedule provided for the different grade/year levels. Periodically, the GICP Program is updated and enriched.

7. Research and Evaluation
This service is designed to formally evaluate the office's programs and services to gauge effectiveness. By means of gathering accurate data, the office is able to recommend alternative of improving its present standards and for better planning. The GCO also assists the in the evaluation of the instructional program as well as the support programs for student development.
8. Enrichment and Intervention
The office designs and conducts enrichment and intervention programs to enhance the student's normal growth and development process and to improve the quality of life experienced by students with special needs. Areas that are considered essential in these programs include: basic life and coping skills and strategies, values formation, behavioral modification/management, parent formation, positive attitudes and behavior and crisis management, etc. These programs can be delivered thru seminars, trainings, forum, focus group discussion, consultation, etc.

9. Staff Development
This program was primarily designed with the concept of providing the counselors/facilitators and the Office Secretary activities for personal and professional advancement. In the process, this program gives them a chance to grow together in unity through sharing, keeping in mind the Benedictine values of love, prayer, and work. In doing so, become effective instruments of God in service to others.

10. Special Activity of the Institutional Guidance and Counseling Office
Guidance Week is an annual week-long institutional activity of the Guidance and Counseling Offices from the Basic Education Department to College Departments. Various activities are designed based on a specific thrust which will bring together students from the different departments. This event also includes enrichment activities for the guidance and counseling staff.
B. AUXILLIARY SERVICES
These are services translated into programs where the GCO assists the administration towards the implementation and realization of the educational goals of the school. These special programs of the office include activities that supplement the academic and non-academic programs.

1. Recruitment, Admission and Testing
The IBED Guidance and Counseling Office shares the task of implementing the recruitment and admission activities in the department.

2. Placement
Placement in this context refers to the assigning of the students to their respective. The Guidance and Counseling Office assists the Office of the Prefect of Student Affairs in sectioning/re-sectioning of students.
3. Scholarship
The scholarship program of activities is a collaborative effort between the guidance and the principal.

4. Psycho-Spiritual Formation of Students (Retreats/Recollection)
The counselors/facilitators have been very active and cooperative in the promotion of greater awareness of self, others, and God among the students.

5. Assistance to Parents
Through the family council of each unit, the Principal and the IBED Guidance and Counseling Office extend assistance to the parents.
6. Homeroom Program
The Guidance Office is supportive of the program. The counselors /facilitators work with the Prefect of Student Affairs, and class advisers to plan, organize, implement, and evaluate the merits of the program. Seminar-workshops are also held to additional skills that are helpful in strengthening the homeroom. This is one way of animating the school's charism of community life and prayer.
7. Peer Facilitators Training Program (PFTP)
This program is crafted to train Peer Facilitators to work with the Guidance Office in its service to their fellow students. Primarily, their role is to bring the Guidance office closer to the students.
8. Homeroom Officers Leadership Training Seminar (HOLTS)
The HOLTS is designed to group together all elected homeroom officers and orient them in the functions and responsibilities of true Christian leaders. This is where they get the initial feel of what it takes to become effective leaders.
9. Leadership Training and Team -Building Seminars
The counselors/facilitators are often invited to help plan, organize, implement, and evaluate leadership training activities and team building sessions of the students.
10. Guidance Love Week (GLW)
The GLW is designed primarily for the purpose of promoting the expansion of love, in simple but fun-filled ways, among and between the members of the Bedan community.
11. Professional Assistance to Faculty and Administration
The IBED Guidance and Counseling Office also prepares annual testing activities to evaluate the instructional and support programs in the department.

12. Internship Program
The service is geared towards helping the undergraduate students in guidance/psychology who wish to hold their practicum activities in the guidance office.

13. Follow-up of Graduates
There exists a mechanism in the follow-up of graduates. All the data gathered by the IBED Guidance and Counseling Office on the whereabouts of its graduates are forwarded to the Alumni Office.
AY 2019-2020 Activities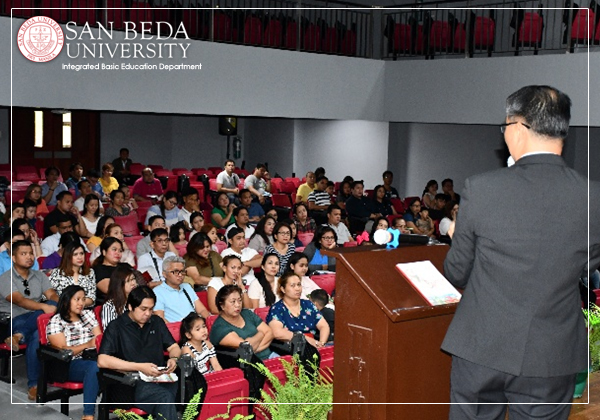 Orientation of new Bedan Parents (AY 2019-2020)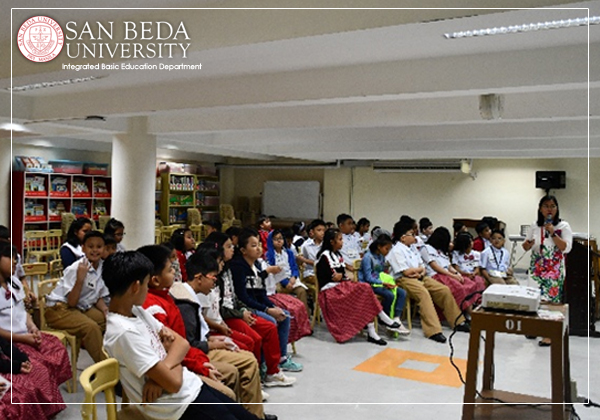 Orientation of new Bedan Students (AY 2019-2020)
Information and Communications Technology Center (ICTC)
As part of our on-going effort to improve our process, service, and technology, we are undergoing a significant upgrade to our school system and network infrastructure, in general. We know that these types of transitions sometimes take a lot of time, so we ask in advance for your understanding and support as we make this change.
Thank you for your continued support. God bless.
ABOUT SBU ICTC
The Center manages the development of San Beda University's IT capabilities while at the same time managing IT related services in Manila and Rizal campuses. We are the newest Center in the University as we have just started operating this academic-year. To strategically position SBU towards the attainment of its goal to become a global and digital university, the former Strategic Communications Office and Campus Network offices were placed under the same Center to boost synergy in pursuit of the University's strategic development plans.
The Center is under the Office of the University Rector-President
WHAT WE DO
Internal and External Communications
Development of Marketing Strategies & Campaigns
Development of new Systems
Networking services
Computer laboratory operations
IT Help Desk/ Technical Support, and
Other information systems needed by the different colleges and units
NEED HELP?
Most of the REQUEST FORMS are accessible only when you make use of your SBU Email account.
Make sure to login first to your account before accessing the said forms.
LIVE STREAM EVENT REQUEST FORM
ZOOM MEETING RESERVATION FORM
(For SBU Administrative Officers and Office Heads use only)
Read our Zoom Meeting POLICY
SBU EMAIL / OFFICE 365
Need to reset your SBU Email/ Office 365 password?
(for SBU employees, faculty, and students)

TUTORIALS
HOW TO ACCESS YOUR SBU EMAIL (bundled with Office 365)
HOW TO INSTALL OFFICE 365 (with MS Teams) on your device/ computer
MS TEAMS
The I-Connect Bedan Educational Design is the University's comprehensive and holistic strategy to deliver Bedan education via online distance learning. It is a very informative piece of document that tells parents and students everything they need to know in relation to our online distance learning strategy.
Note: To download the iConnect PDF file, please log-in first to your SBU Email Account
RED CANVAS ACCOUNT
(for Kinder Students)
TUTORIALS:

How to set-up an Discussion on Red Canvas using Microsoft Teams (MS Teams)

Tutorial on How to join the Red Canvas MS Teams Discussions Created by your Teacher

FAQS

1. What are the browser and computer requirements for Red Canvas?

Web Browser. For best performance, you should access Red Canvas with a computer that supports the most recent web browser (Chrome, Firefox, Edge, or Safari, etc.).

Operating System. Canvas only requires an operating system that can run the latest compatible web browsers. It is recommended to use a computer five years old or newer with at least 1GB of RAM.

Because it's built using web standards, Canvas runs on Windows, Mac, Linux, iOS, Android, or any other device with an updated web browser.

Internet Connection. Along with compatibility and web standards, Canvas has been carefully crafted to accommodate low bandwidth environments. It is recommended to have a minimum Internet speed of 512kbps.

source: CANVAS GUIDES

Canvas on Mobile Devices

The Canvas interface was optimized for desktop displays, so using small form factors such as phones may not be a pleasant experience in using Canvas. For the best user experience, please download the Canvas mobile applications.

Since Canvas uses small elements of Flash, not all Canvas features may be supported on mobile devices, especially on iOS. However, Canvas offers limited support for native mobile browsers on tablet devices. For additional details, please reference the limited-support mobile browser guidelines.
IBED NTP PERSONNEL
REGISTRAR'S OFFICE
Maria Olivia S. Reyes
Registrar
Samuel T. Gomez
Staff, Registrar's Office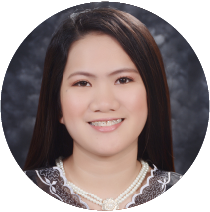 Ma. Shirlyn B. Beloso
Staff, Registrar's Office
IBED NTP PERSONNEL
HEALTH SERVICES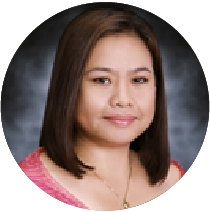 Dra. Glizeria S. Ramirez
School Doctor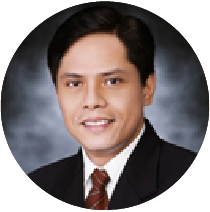 Dr. Percival H. Pangilinan
School Doctor
Dr. Renato Gomez
School Dentist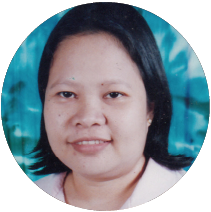 Nurse Ma. Karen Ann J. Asistin
School Nurse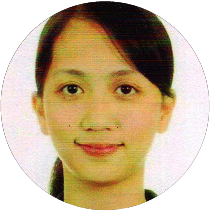 Nurse Ma. Lina Angelica B. Galicia
School Nurse
Nurse Juvy V. Menddoza
School Nurse

To all our students, faculty, administrators, and staff: Pls. download, accomplish, and submit upon return to campus or emailed to clinic_rizal@sanbeda.edu.ph the HEALTH FORM version 2. Take extra care and stay healthy.
Download here: https://sanbedarizal.edu.ph/uploads/pdf/Health%20Form%20-%20v2.pdf